Looking for Christian, Cross, Mission-Minded, Faith, Gospel-oriented, or even just "pretty" pumpkin carving ideas to "shine" for Jesus on your front porch?
Here are some fun ones we've found . . .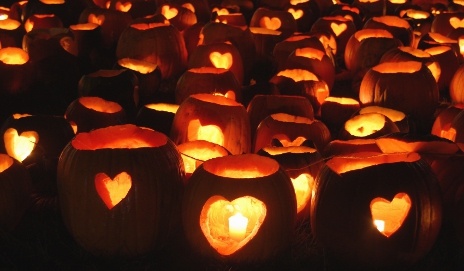 Be sure to also see:
---
Click to listen (27 minutes) –
Harvest and Halloween – with Ann Dunagan
Mission-Minded Families Podcast

— How will you "deal" with October 31st? – Click arrow to listen – or
Download mp3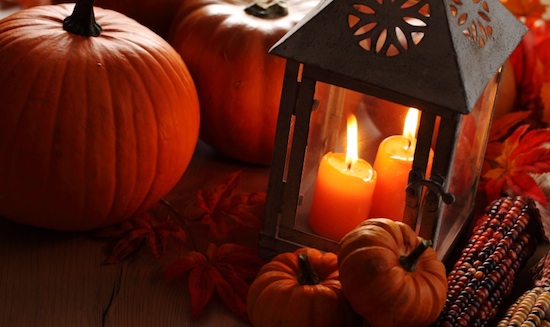 20 Ideas to Get You Started:

1. Carve 1 cross
2. Carve a Christian "fish" symbol
3. Carve a cross with a fish or a star
4. Carve 1 heart or several hearts
5. Carve words: Shine! God Love You!
6. Carve the name of Jesus
7. Carve a dove
8. Use a drill to make pretty dots
9. Carve pretty designs half-way through
10. Write a Bible verse with an engraver
11. Arrange un-carved pumpkins
12. Carve 2 or 3 crosses
13. Carve the CONTINENTS of the World
14. Carve a continent (Africa) and a heart
15. Drill dots to spell a word like "JESUS" "LOVE" "SHINE" (1 letter per pumpkin)
16. Paint the continents of the world
17. Carve pretty leaves.
18. Carve stripes and dots.
19. Decorate with an international theme
20. Teach "The Pumpkin Gospel"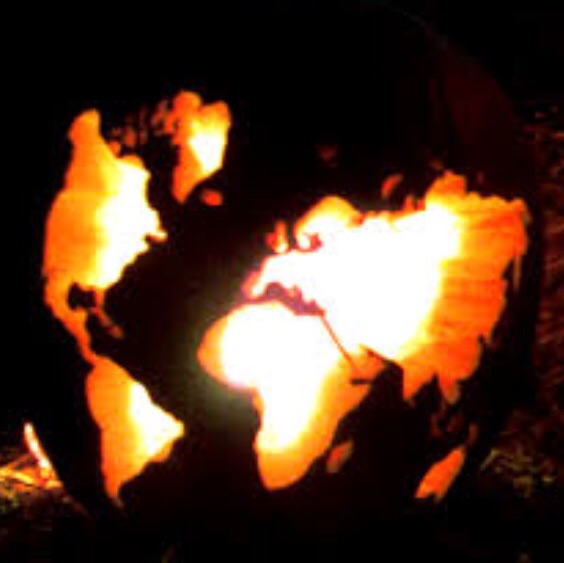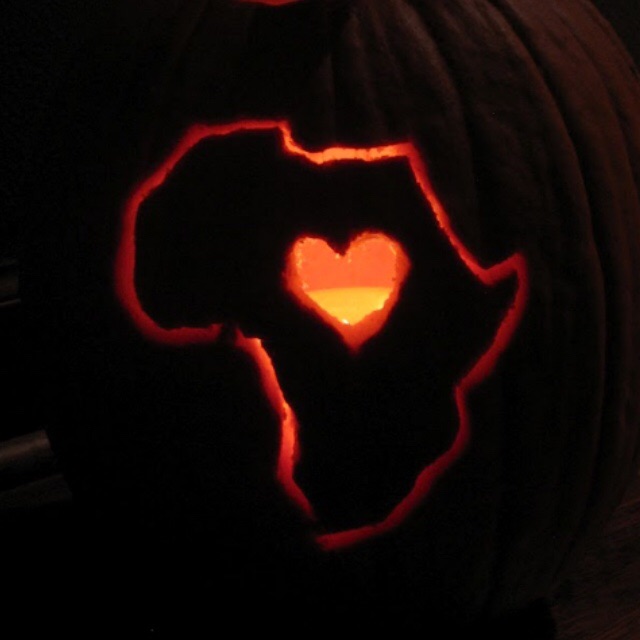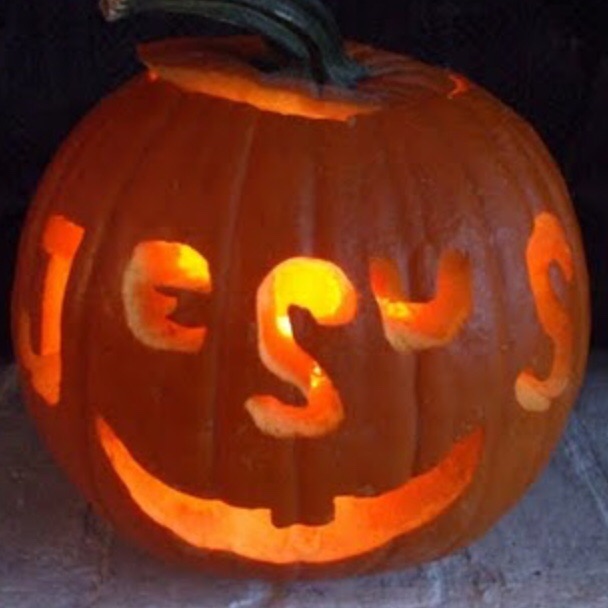 ---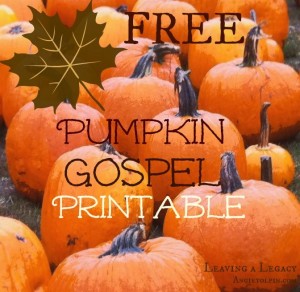 Recommended Links:
Engaging But Not Encouraging Halloween
By Angie Tolpin
Let Your (Pumpkin) Light Shine!
Redeeming Halloween | FREE Pumpkin Gospel Printable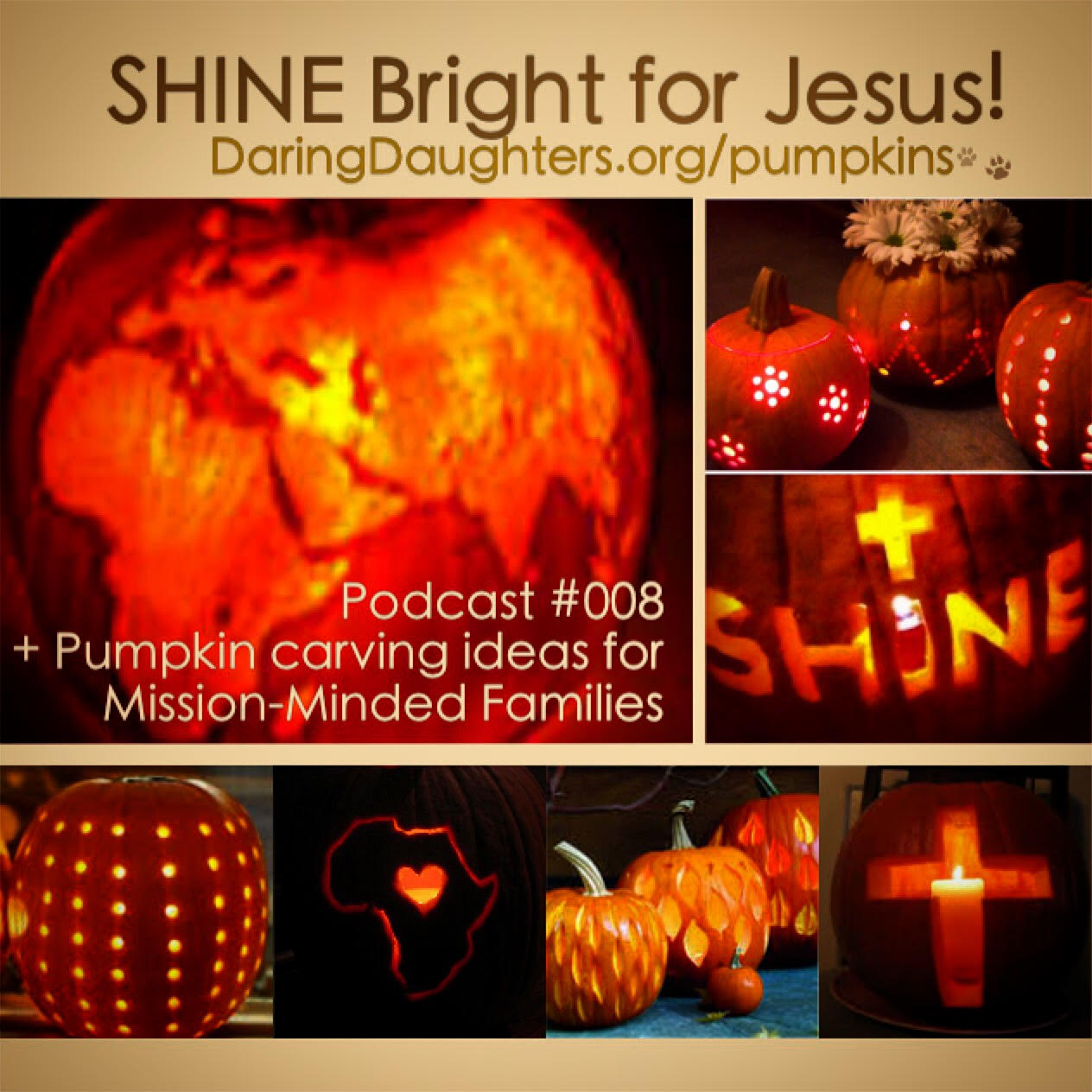 ---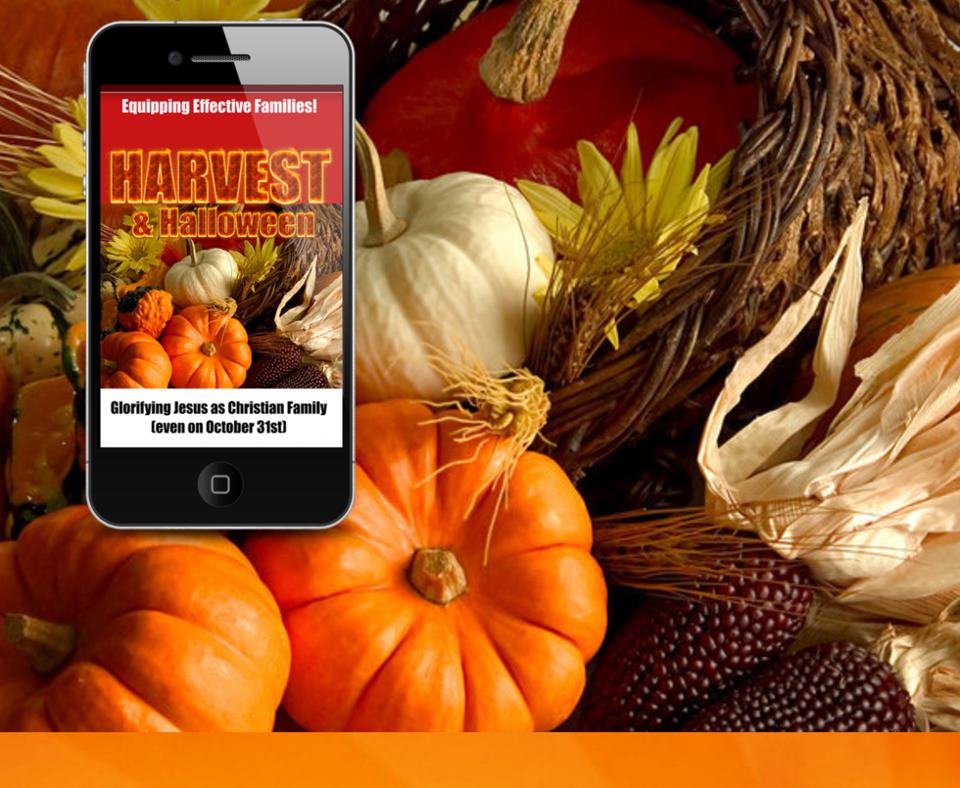 Harvest, Halloween, and Your Family
More on Daring Daughters about Harvest, Halloween and Mission-Minded Families Ideas for October: < < < Click here
---
Join the Discussion (in a comment below).
On October 31st this year, how can your family "shine" for Jesus?