In Psalm 10:14, the Bible says, "You have been the helper of the orphan."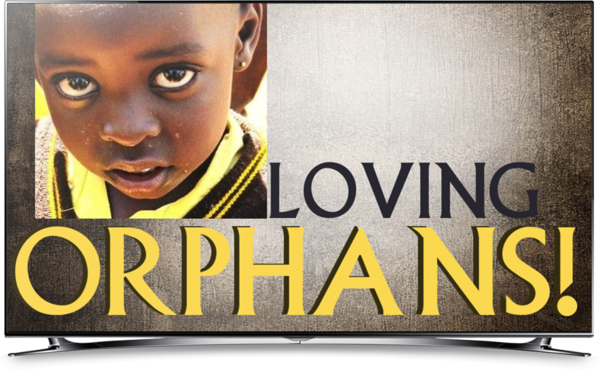 Can we send you a LOVING ORPHANS prayer and info pack? To request one, just click here!
Here's a little KEY for you in learning to step out . . .
When God puts His compassion in your heart for a specific need, God knows you can't do it on your own. You just need to realize that He is The One — He really is THE ONE — who can make something happen! God can provide whatever is needed (help, strength, grace, connections, and finances).
You simply need to pray with an open heart, be totally willing to do whatever God tells you to do and then, when the timing is right . . . JUST DO IT!

At Daring Daughters, we want to encourage you to DARE to dream, and to DARE to cry, and to DARE to obey whatever God is stirring in your hearts.
---
For more on Daring Daughters about LOVING ORPHANS
— through adoption, orphan ministry, and missions, click here
Orphan Verses

Orphan Statistics

Sometimes, statistics are disheartening and needs seem impossible to meet . . . but just remember that even though you can't do everything, you can do something!

Right now, some exciting things are happening with Loving Orphans (an outreach of Daring Daughters and Harvest Ministry) and we would love for you to be praying with us!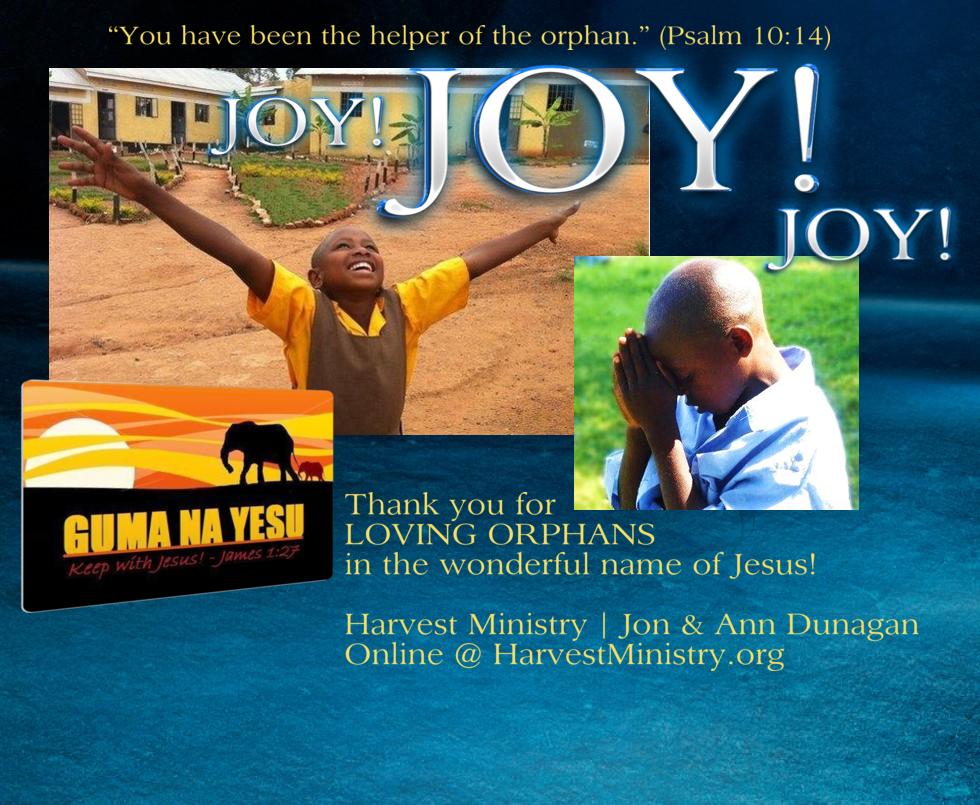 Trusting God for His day-by-day provision — What an honor!
Since February of 2006, we have been seeking God daily for some very specific orphan needs. Often, these needs have been way-bigger than our capabilities, but the Lord has been gracious to allow us to care for a growing number of children and youth (now over 1000 precious kids), primarily at
Guma Na Yesu (Keep With Jesus) Children's Center
in Uganda, our FAMILY ZONE CENTERS, in E. AFRICA, and at Aasha Children's Home in SE INDIA. Over and over, as we've prayed to God for help, He has been AMAZING — guiding us and providing for us to give food, clothing, education, buildings, blankets, mattresses, water, electricity, bunks-beds, and more . . . in His NAME!!!
---
SUPPORT an ORPHAN CHILD in EAST AFRICA
< < < How to Pray < < <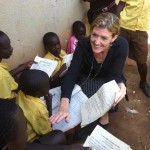 Mission: Harvest Ministry (Loving Orphans)
–As an outreach of Harvest Ministry, Daring Daughters is committed to caring for many orphans in East Africa through our Guma Na Yesu "Keep With Jesus" Children's Center.
With a LOVING ORPHANS gift (of any amount), you can help to provide for these precious kids. (about $35 provides for a child for one month, and "extra" gifts help to meet ongoing needs, such as blankets, clothing, health care, water needs, emergencies, and necessary building projects.
---
A testimony from one girl . . .
"I'm an orphan, but now I'm okay. I study well. I sleep well. And I thank God because of this Bible. I was having a desire in my heart and prayed to God for a Bible just this size . . . and God has done it for me."
— Jolly Casandi
---
Meet Jolly . . .
MBARARA, UGANDA, EAST AFRICA – In this video, you'll meet one girl we've had the honor to help. Jolly Casandi shares a praise report about how God answered her specific prayer. You'll also see a glimpse of the GUMA kids and youth fervently worshiping the Lord at Harvest Ministry's GUMA NA YESU "Keep With Jesus" Children's Center.
What a joy to love and help orphan children, in Jesus' Name.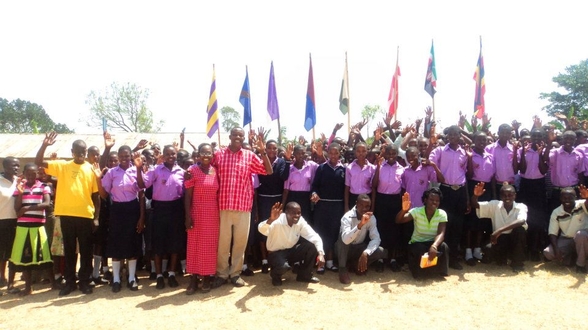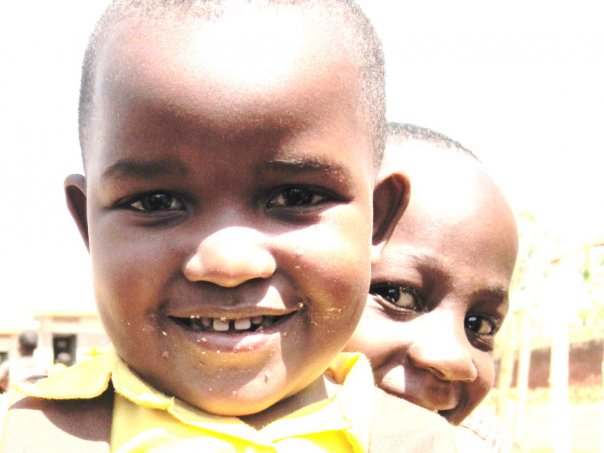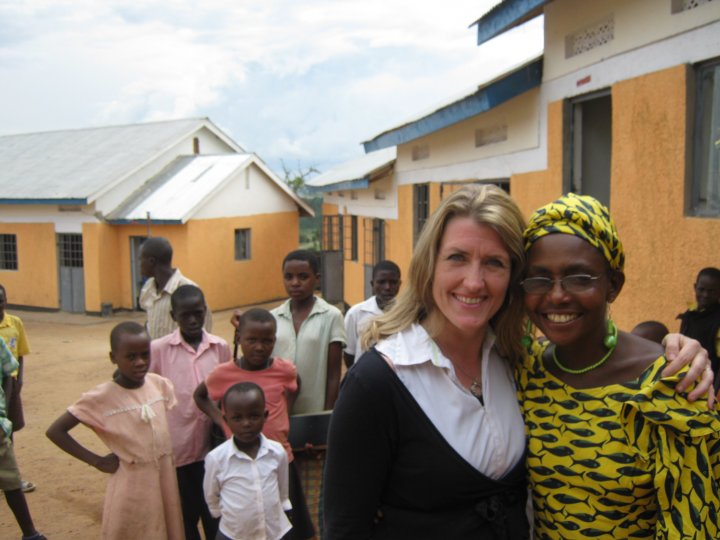 With my dear friend and our co-laborer in Loving Orphans, Alice Tumuhairwe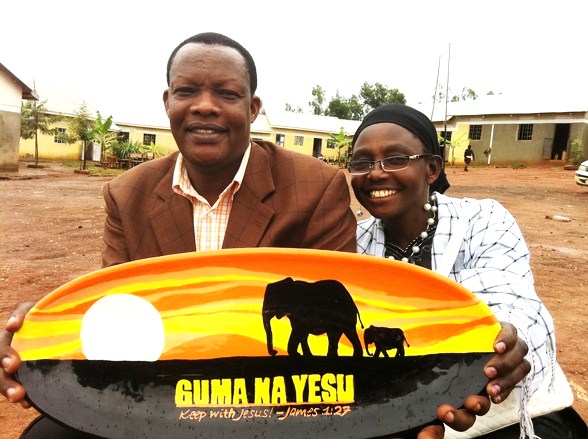 Ugandan Directors of Guma Na Yesu Children's Center: Pastor Naboth & Alice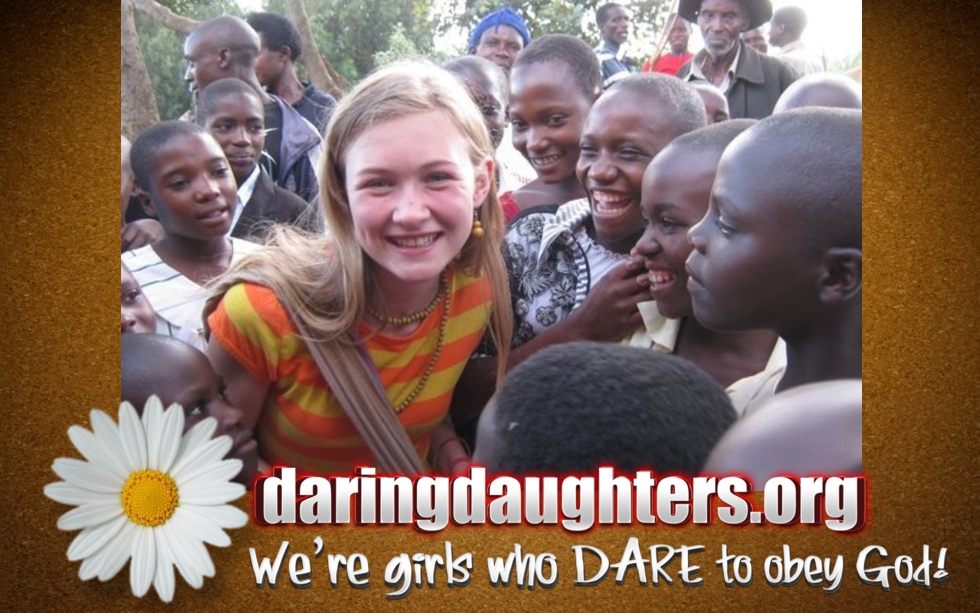 ---
We also are LOVING ORPHANS in SE INDIA:
SUPPORT ORPHANS in S.E. INDIA > > > How to Pray < < <

Mission: Gospel Projects International
–We can give to support orphan children in S.E. India, working with Gospel Projects International (and Daring Daughter, Anna Leigh Dunagan). With a missions gift of any amount, a child can helped in Jesus' Name! (Monthly sponsors give $20 each, and each child has two sponsors.)
---
---
Reach for God-Sized Dreams . . . with Daring Daughters!