Here at Daring Daughters, we're working on the big-picture "image" and vision for this ministry. Over the next few weeks, you'll be seeing some changes, combined with a new look and a more specific new vision.
Our new look is more mature and rugged. More sleek and contemporary. More unified. It's representative of our new focus.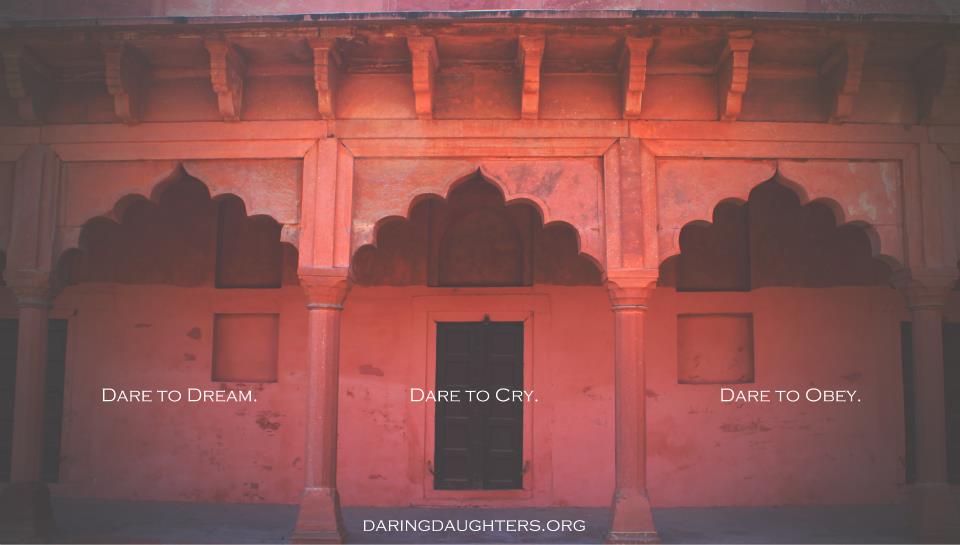 For the past few years, the purpose and vision for Daring Daughters has been somewhat scattered and experimental. The idea has been to somehow encourage (or mentor, or inspire, or teach, or motivate, or create resources) for women and teenage girls, with a bottom-line passion for God's Great Commission.
We've done blog posts, guest blogs, blogtalk radio, TalkShoe Teleconferencing, LIVE group coaching, e-course lessons, mother-daughter ACTION-PACK notebooks, a new website, a few mother-daughter retreats, numerous homeschooling convention workshops, an active facebook page, a twitter page, YouTube videos, mission videos, mission trips, and one-on-one mentoring. We've dreamed about a book, and a small group study guide, and special events across the country (and even around the world).
But right now, we're trying to put our finger on the heart-pulse of what Daring Daughters is really all about? What is our specific calling and purpose. (And as you read this, these are good thoughts to seek God for His unique purpose and plan for YOUR life as well.)

For Daring Daughters, we're asking the Lord (and each other) about what we're uniquely called to do. Are we called to write curriculum? Are we called to write books? Are we called to mentor girls? Are we called to mentor mentors? Are we called to specifically train mothers and daughters? Teenage daughters? Younger girls? Young adult women? Any (or all) of the above? Are we called to focus on speaking? Or teaching? Or motivation? What sets us apart from other motivational speakers? Or other Christian ministries? What are we called to do . . . and how do all these pieces fit together?
We know we're called to worship God and to enjoy His presence. We're called to love Him and to love others. To seek first His kingdom and to focus on God's Greatest Commandment and God's Great Commission.
But how?
This week, we've been thinking about a new word that seems to encapsulate the overall purpose for Daring Daughters in a unique way.
The word is MOVEMENT. A Call to Missions MOVEMENT.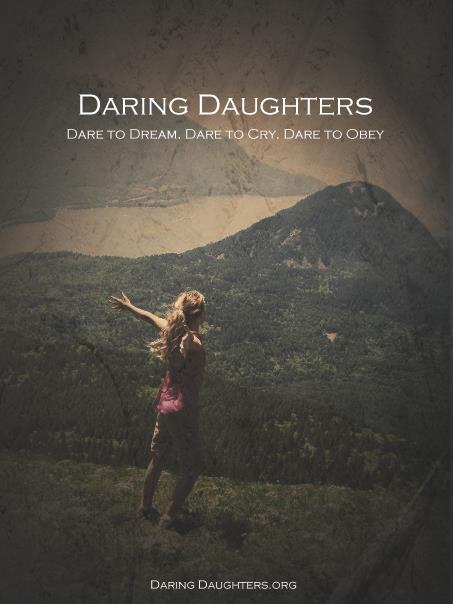 A call to MOVE hearts closer to Jesus, in fervent prayer and worship.
A call to MOVE hearts for local and global missions by sharing about world needs from experience and passion (and to gather together "skillful" wailing women to help teach our daughters how to cry — See Jeremiah 9:17-18, 20).
A call to MOVE women to action (with little steps and big steps) toward God's purposes.
A call to MOVE together in unity and purpose.
A call to MOVE forward — spiritually thinking, to focus on moving offensively, not just defensively — to move and to pray with FORWARD MOMENTUM (in prayer and action) for God's kingdom-advancing purposes, not just to survive against ongoing attacks of the enemy.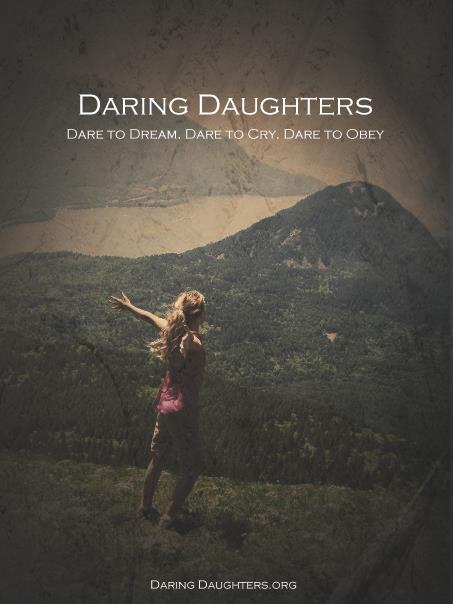 It's a call to MOVE. And to get MOVING.
It's a CALL to MISSIONS MOVEMENT.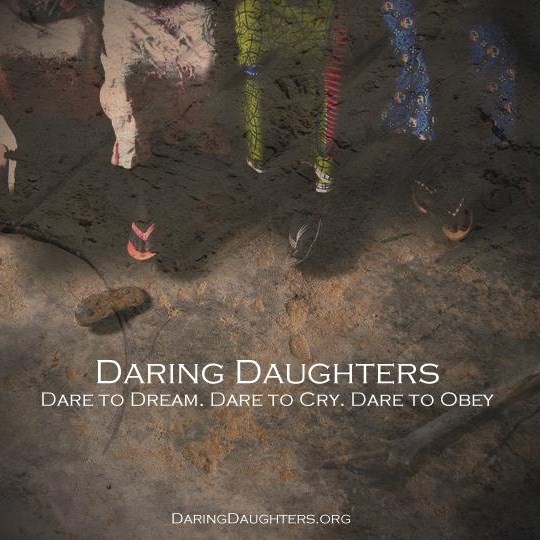 DARE to dream. DARE to cry. DARE to obey.
Dare to join the movement.
DaringDaughters.org