"Don't let anyone look down on you because you are young, but set an example for the believers in speech, in conduct, in love, in faith and in purity." 1 Timothy 4:12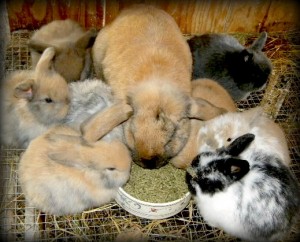 When my daughters were young, they wanted to make a difference in the world yet felt very confined by their age. They wanted to help The Seed Company translate the Bible into new languages. "We're too young to get a job! What can we do to help when we're home all day?!"
We put our heads together and thought about what resources and skills they had. They owned some adorable rabbits, we had a greenhouse, a kitchen, a sewing machine….could we use any of these to build God's kingdom? YES!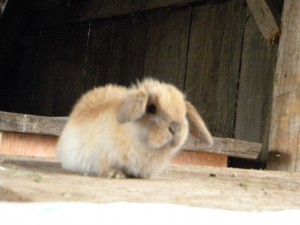 The girls started their own businesses. They started a blog "Bunnies for Bibles" and started breeding their rabbits and selling them for $20 on Craigslist. And guess what? We sold them all! I think they've sold over 30 rabbits that way.
"Sister Starts" was another venture to sell organic veggie starts at $3 a piece. Huge hit! We bought some heirloom seeds and they filled up trays and put up some lights in our laundry room to start them. When the seedlings were big enough we transplanted them to our greenhouse.
"Granola Girls" was another way they made some cash. We made gallons of homemade granola and sold it at church and at the Farmer's Market.
They got some friends together to sew simple "pillow case dresses" for African orphans through  "Little Dresses for Africa".  
Around the house we found lots of ways to save money by hanging our clothes out to dry in the summer, not turning on the air conditioners (good missions preparation!), making our own bread, eating more simple meals, drinking only water, not buying coffee out etc, etc. We involved the whole family in these money saving ideas. Everyone knew that if we did without just a little bit, it would make a big difference in someone else's life.
Guess what? They were able to give away hundreds of dollars for missions!! So you see? You can do a lot with the little you have! What resources and skills do you have? Do you like to bake? Do you like animals? Can you sew? God can use you, so "don't let anyone look down on you because you are young, but set an example for other believers". You can change the world for the better!