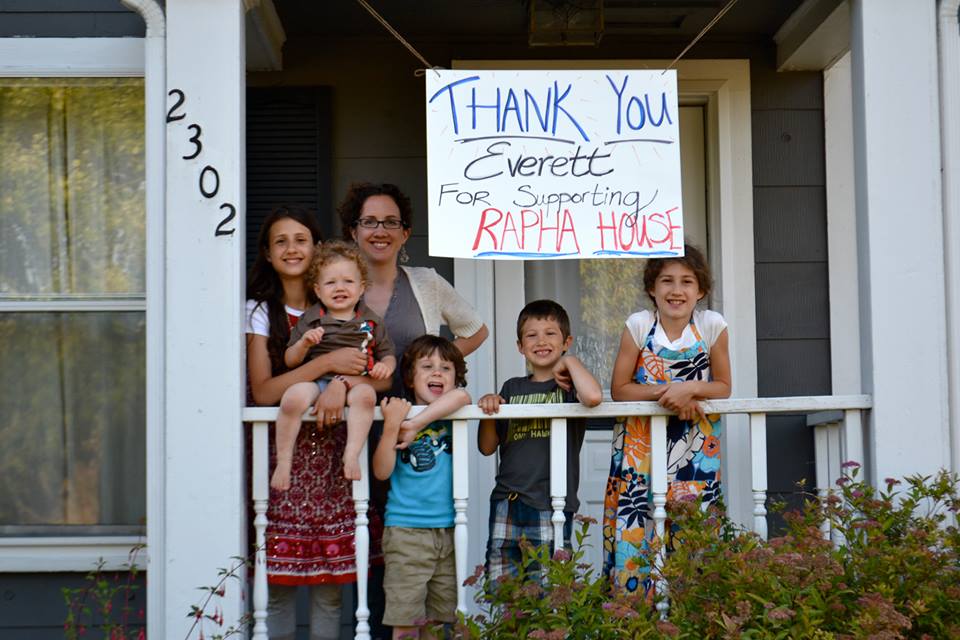 ---
Hear Carlyn's praise report, how a yard sale helped
Rapha House
in Cambodia (rescuing girls from child trafficking).
"Dare to Rejoice…in Missions!" #5 Download mp3 < < <
Listen to more audios in this
"Dare to Rejoice . . . in Missions!" series < < <
---
Photos from Carlyn's YARD SALE . . . for Rapha House in Cambodia:

Ready to go! Fresh baked cookies, raspberry lemonade, brochures and magnets . . . and, of course, the scarves!

In process! wow! That's a lot of stuff!

Lilli at the "ethnic" table

The girls taking a mid-day break and I caught them doing some reading! Ha!

"Vintage finds" section of the sale!

The finished scarf "display" – God was faithful down to the last detail! This was the exact image I had in my mind when I was thinking of how I wanted these precious and beautiful items displayed!

A lovely "customer" – our first scarf purchase!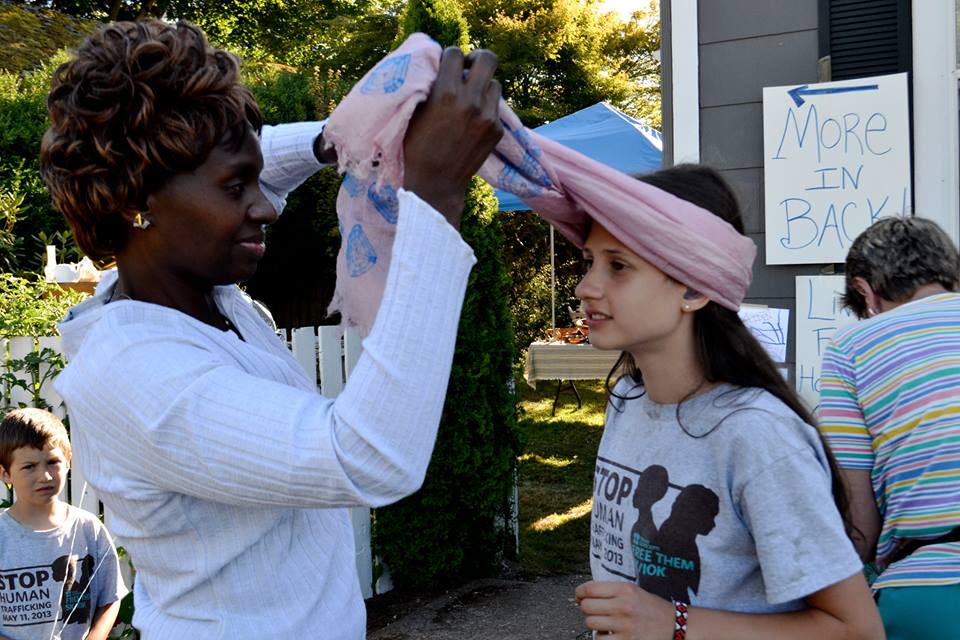 A woman from Kenya, tying one of the silk scarves "African style" on Bella

Thank you for praying with us! We praise God for all He has done!