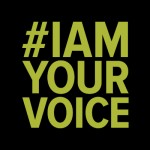 Our 3rd PRAYER VIDEO for #iamyourvoice focuses on praying for GOD'S COMFORT for the PERSECUTED CHRISTIANS fleeing Iraq and Syria. Our key scripture is Isaiah 53:3, a prophesy referring to the sufferings of Jesus Christ, the Messiah of Israel and Savior of the world.
---
Jesus can relate to the persecution of Christians because He also was despised and rejected by men. In the book of Isaiah, the Bible describes Christ's sufferings:
He is despised and rejected by men,
A Man of sorrows and acquainted with grief.
And we hid, as it were, our faces from Him;
He was despised, and we did not esteem Him.
Isaiah 53:3
---
PRAYER VIDEO #3 #iamyourvoice from Ann Dunagan at Daring Daughters:
See more #iamyourvoice PRAYER videos with Daring Daughters

---
Let's pray for God's COMFORT to come to these persecuted Christians.
As believers, we know that our Lord Jesus was also despised and rejected by men. As Jesus went to the cross for the sins of our world (with JOY — according to Hebrews 12:2), He too was a Man of sorrows and acquainted with grief. Jesus understands pain and suffering, as He too suffered brutally, even though He had done nothing wrong.
looking unto Jesus, the author and finisher of our faith,
who for the joy that was set before Him endured the cross,
despising the shame, and has sat down at the right hand of the throne of God.
Hebrews 12:2
---

Learn more about #iamyourvoice —
Right now, Christians in the Middle East are fleeing from Iraq and Syria into Lebanon due to horrible persecution from a militant group called ISIS.
Sometimes when we hear about needs in the world, especially huge desperate needs like these, we feel inadequate and wonder what we could possibly do to make a difference; but Romans 12:15 challenges us to "weep with those who weep."
Why should this news matter to us?
How do these events concern our family?
Why should we care?
And what could we possibly do to help?
At Daring Daughters, our heart is for God's Great Commission (to go into all the world) and His Great Commandment (to love God and to love others).
---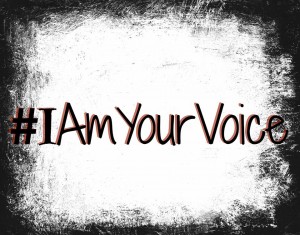 "Let your mouth be open for those who have no voice, in the cause of those who are ready for death."


– Proverbs 31:8

---
This month, we are joining with the #iamyourvoice social media campaign, linking together with Food for the Hungry and Christian ministries and bloggers such as PlanetMommyhood and Heidi St. John to raise awareness, support and prayer to help persecuted Christians in the Middle East.
We need to realize that these these men, women, boys and girls — who are being forced out of their homes and brutally abused and killed in horrendous ways — are our brothers and sisters in Christ. We need to care and we need to PRAY.
---
Official Promotional Video from #iamyourvoice:
(Please take a moment to watch this heart-touching video . . . )
---

5 Simple Ways You Can Help With #iamyourvoice:

1. Watch these two videos (the official #iamyourvoice video and the personal video from Ann at Daring Daughters) and SHARE them however you can.
2. Go to iamyourvoice.org — Sign up for their PRAYER team and download the Supporters Guide.
3. Print out this #iamyourvoice page and take a photo holding it. For even more impact, take pictures of each of your kids and your whole family. Share it on Facebook, Instagram, Pinterest and Twitter.
4. Write a blog (or even a simple Facebook STATUS link) to raise awareness for the needs of the Persecuted Christians fleeing Iraq and Syria. Add a photo on Social Media (the #iamyourvoice website has many prepared images to share).
5. Please PRAY for the needs of our persecuted brothers and sisters. Join with Ann in our Daring Daughter video and pray as the Lord leads you all throughout the day. Here at Daring Daughters, we're going to be adding MORE PRAYER VIDEOS to encourage more than just talking about prayer. Let's really take some time to actually PRAY. Please also pray for the God's direction and His provision for Food for the Hungry, a Christian mission currently on the ground helping to meet the needs of these refugees.
---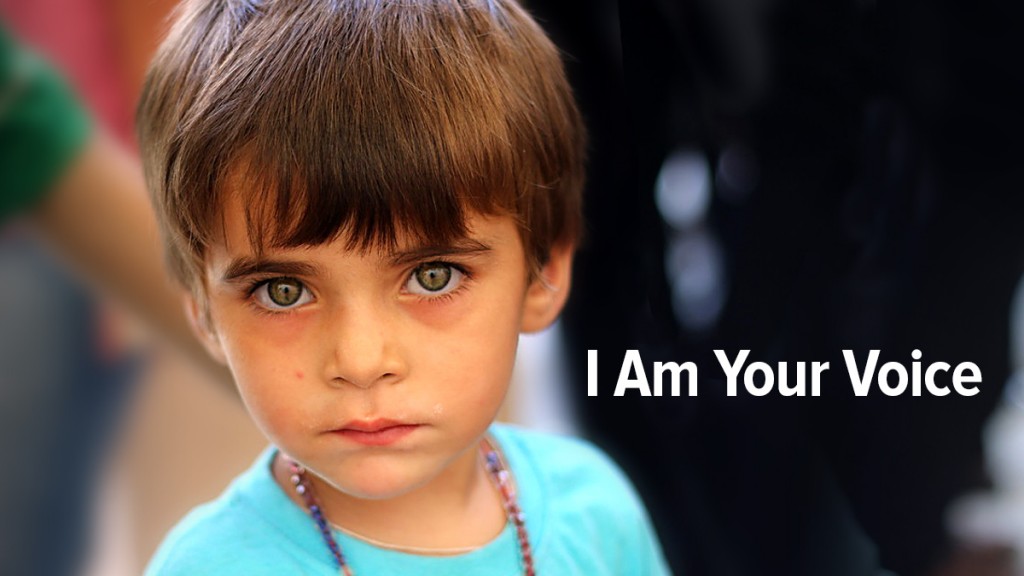 Sample Social Media Posts
Samples #daringdaughters Social Media Posts for #iamyourvoice
Let your mouth be open for those who have no voice, in the cause of those who
are ready for death. #daringdaughters #IAmYourVoice
Christian brothers & sisters are fleeing their homes in Iraq & Syria. DARE TO CRY #daringdaughters iamyourvoice.org #IAmYourVoice
We will cry out for the children who fear they will be the next victim. #daringdaughters
#IAmYourVoice
We will call out for the women who fear enslavement by this enemy. #daringdaughters
#IAmYourVoice
We will speak for the men who cannot protect their wives and children. #daringdaughters
#IAmYourVoice
Join #daringdaughters in PRAYER support for persecuted brothers & sisters in the #MiddleEast http://iamyourvoice.org
Pray with #daringdaughters for Christian refugees fleeing violence in Iraq and Syria #IAmYourVoice
iamyourvoice.org
---
Social Media Images to Share: