Through the ashes, we are walking to victory. — Danette Childs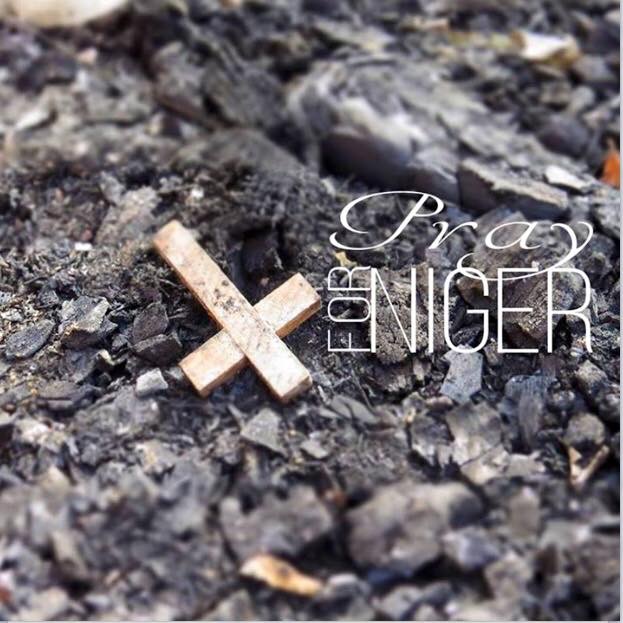 An Update about the Current Situation in Niger, West Africa
(Note from Ann Dunagan: Christi is my daughter and she's married to Trae Childs, Danette's son. When God brought our kids together, he linked the hearts of our families in friendship, mission purpose and prayer … and now we even have a mutual grandbaby!)
---
From Danette Childs, Missionary in Niger: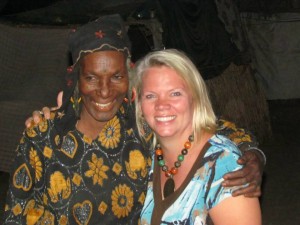 Through the ashes, we are walking to victory.
The family of God in Niger, West Africa, is not only strong, but mighty.
On Saturday, January 17, 2015, the church in Niger was attacked in a way that has never happened in the history of this nation.
The unrest began earlier in the week in reaction to the Charlie Hebdo newspaper articles in France. The Muslims here rose up to make a point and attacked almost all of the churches in the capital city of Niamey, as well as Bible schools and Christian primary schools. Churches and Christian homes in other parts of the country were also attacked. We know however, that this was a ploy of the enemy [the devil] – reacting to the growth of the church in Niger. What an idiot he is.
This attack has only further strengthened the Christians here and out of the ashes the church will rise – bigger and stronger than ever before!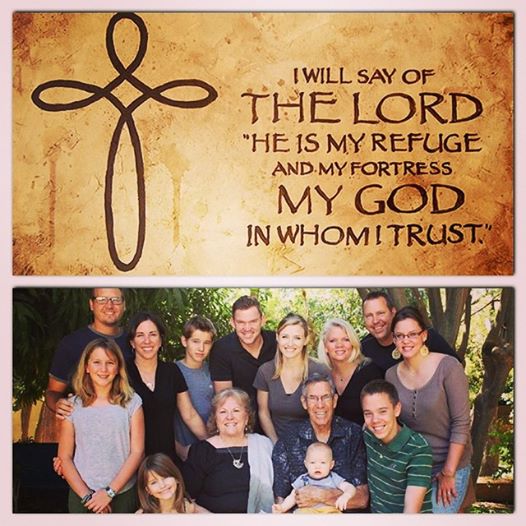 The extended Childs family. Ron & Jerry Childs (in the center) have been missionaries in West Africa for over 30 years. Their son and daughter-in-law, Neal & Danette Childs (back right) have been missionaries in Niger for about 17 years. This photo was taken just a few weeks ago in Niger, West Africa, in honor of Ron & Jerry's 50th wedding anniversary.)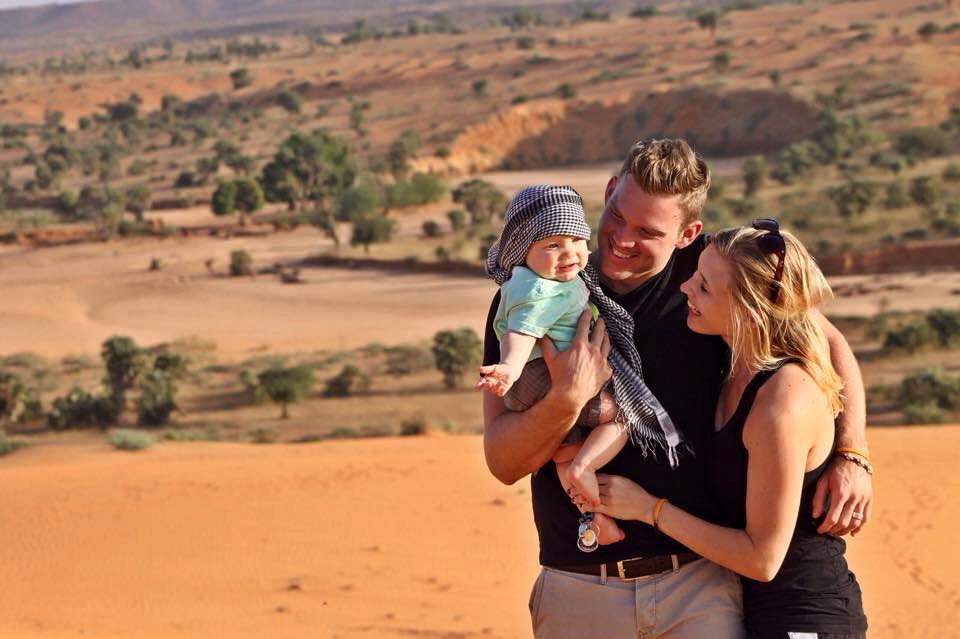 (Photo of Trae & Christi Childs & baby Judah)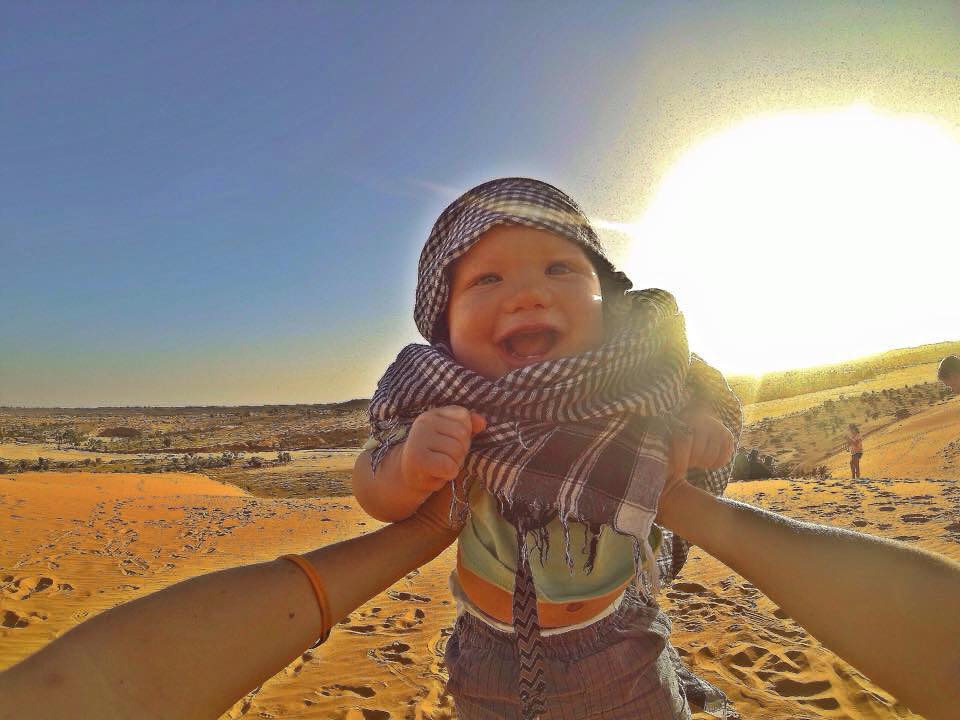 Follow Judah on Instagram: #judahstravels (This little guy has experienced more adventures in 7 months than most people do in an entire lifetime! Our globe-trotting grandbaby entered our world in South Korea and has already lived on 3 continents!)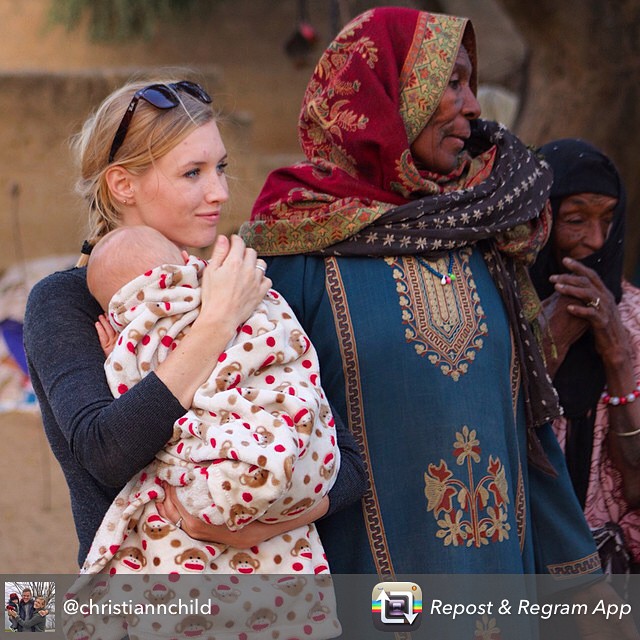 Facebook post from Danette on the day of the attacks:
"These photos remind me of why we're in Niger. To take the Gospel to those who have never heard. That's where our strength comes from – doing the will of our Father. Thank you again and again for all your encouragement and prayer. We are confident that there are now thousands praying for this nation. Please continue to pray as we help our pastors and churches assess the loss and begin to restore. There was no church that was not touched by today's events. I will say it again – the gates of hell will NOT prevail!"

(BBC News Article: Niger Protesters Torch 45 Churches — photo from BBC)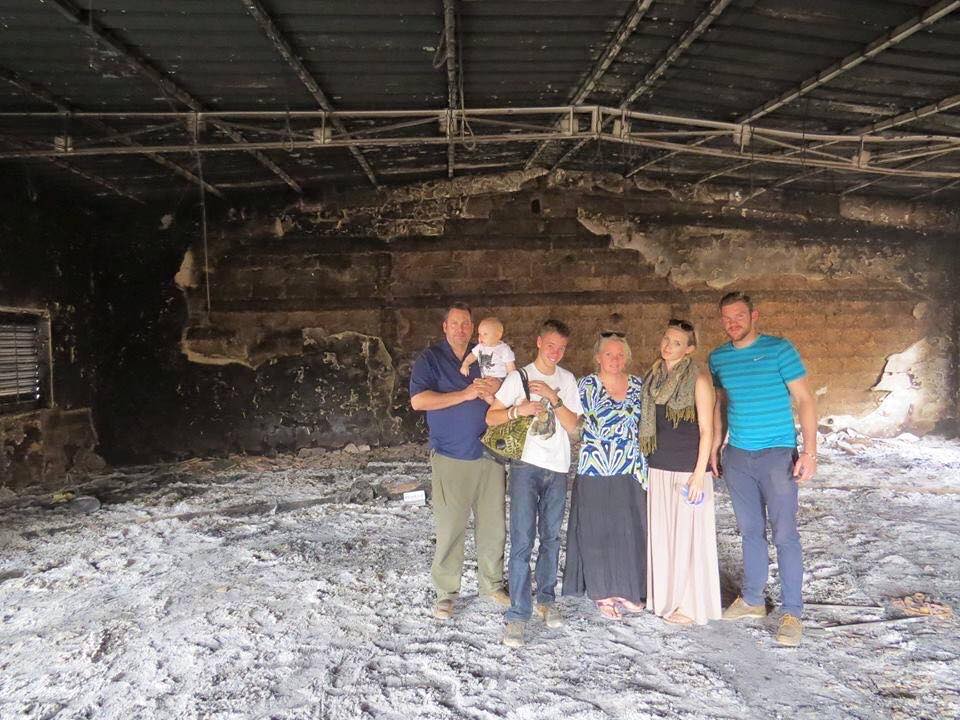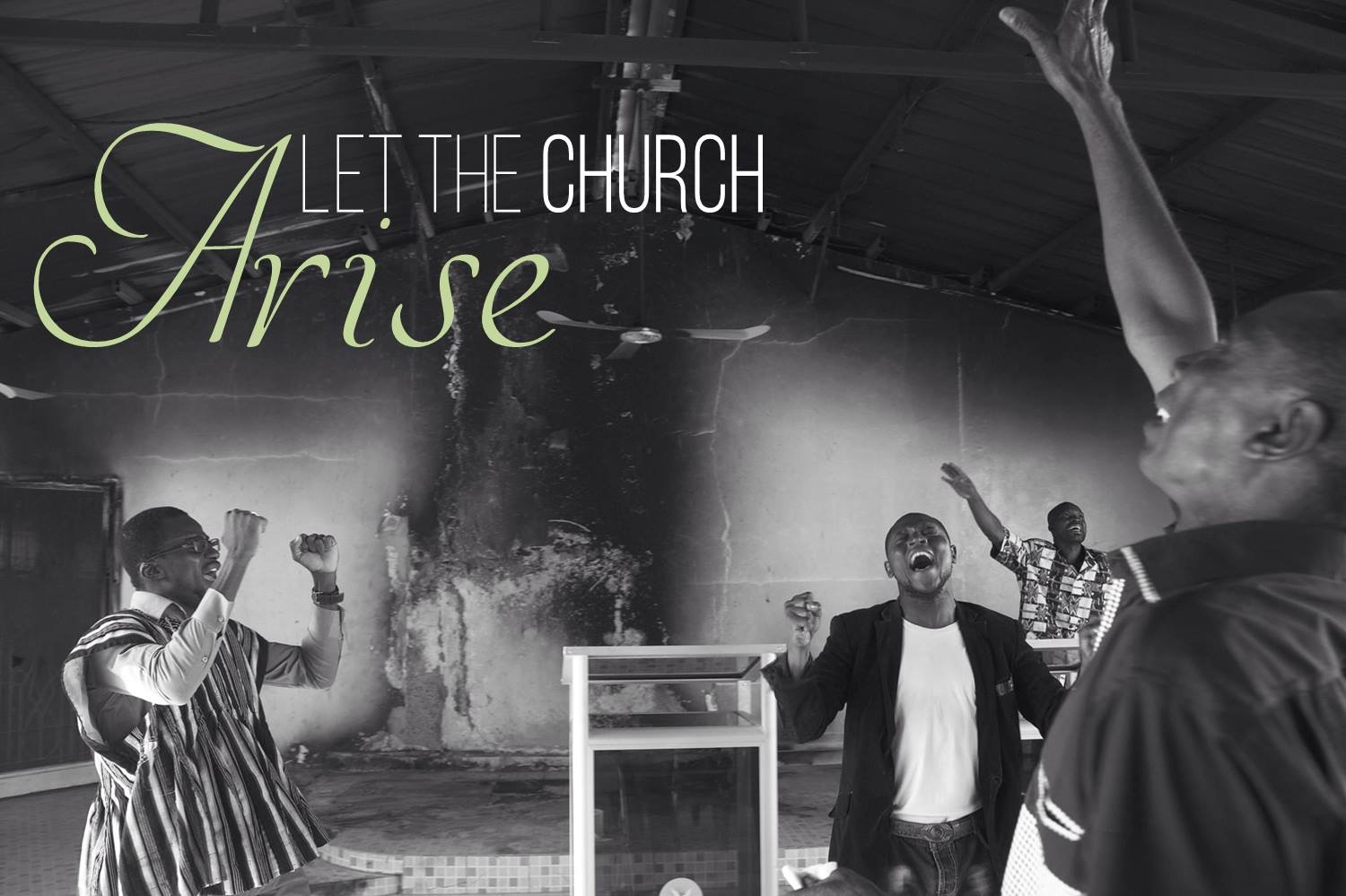 Facebook post from Christi Childs on the first Sunday after the attacks:
"Just got back from the most beautiful and vibrant church services of my life -At one of the churches that was completely torched yesterday. Amidst the ashes and rubble, the message was about forgiveness, and fearlessness, and praying for the extremist who destroyed everything, This isn't as issue of physical Muslims vs. Christians. It's an issue of the enemy trying to attack the life and light and salvation that Jesus is bringing to this country. #prayforniger "
As a mom, this Facebook post caused me (Ann) to burst into tears, not in fear or in sadness, but with such gratitude to God for His amazing presence in the midst of hard times. Even though this situation is difficult, God is with them and it is beautiful.
He is their Emmanuel, their "God with us."
Raising our children for Jesus Christ is not just about keeping our kids "safe" or restricting them from evil; it's about raising our sons and daughters to be lights for Him, in a dark and needy world.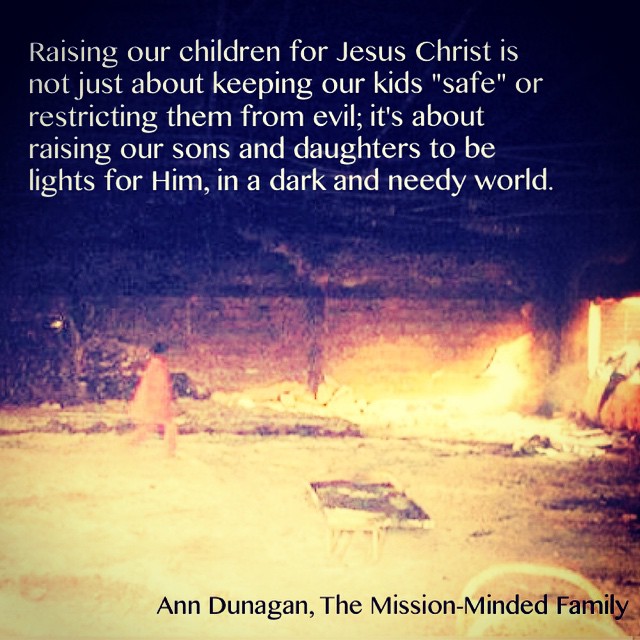 ---
Summary of the Current Need from Danette Childs:
Vie Abondante personally had 2 churches destroyed, 3 Bible Schools damaged, and the homes of 2 of our pastors and their families were destroyed, along with almost all of their possessions. We're still assessing the loss/damage, but it numbers into the tens of thousands.

If you would like to help us with the Rebuild/Restore project, please
click here: RUN International (Reaching Unreached Nations) > > > http://runintl.org

We thank you and Vie Abondante thanks you.

Danette Childs
---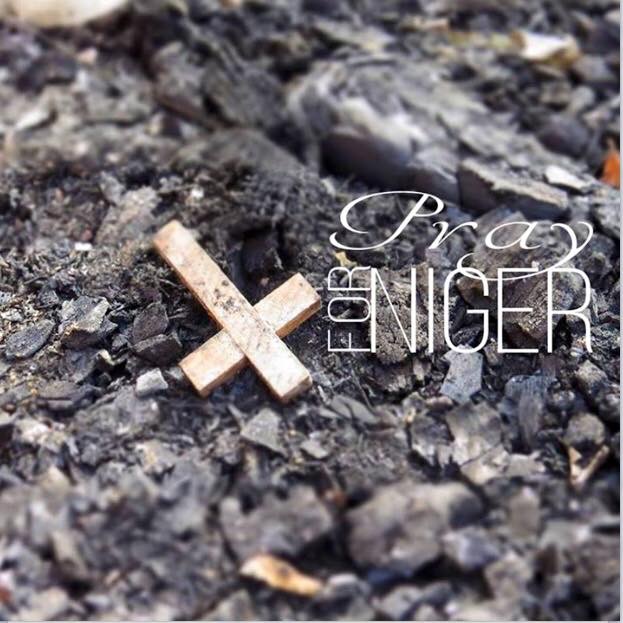 How to Pray for Niger during these difficult times . . .
Please be praying for Niger.
Just got off the phone with Trae & Christi. The situation has calmed down and now the task of reorganizing and rebuilding is at hand. Biggest prayer needs:
1. Pray for a RELEASE of God's provision for churches and for missionaries.
2. Pray for PLACES TO MEET. There are many immediate needs for housing for displaced pastors and for places for congregations to worship, since so many churches were destroyed.
3. Pray for FAVOR (even among unbelievers). Many Christian leaders need God's direction and favor to find new places to rent and/or properties to buy, and/or to secure good builders (especially with so many huge construction needs all at once in such a poor area with limited workers).
4. Pray for SALVATION. Many non-Christians are very upset about all of the destruction and these attacks. Pray for the eyes of the people in Niger to be open and for many to turn to follow Jesus.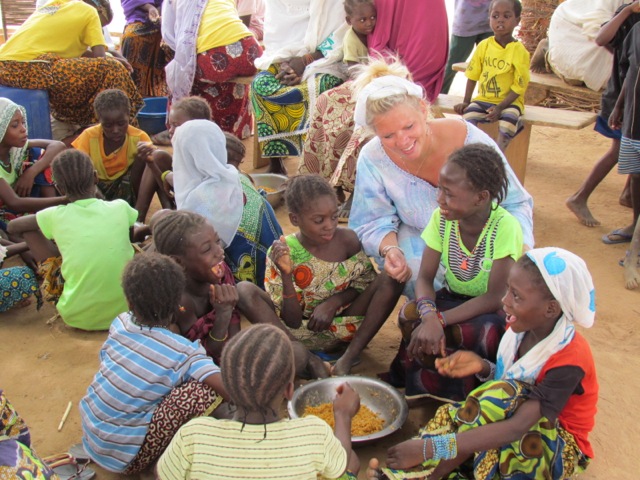 Please pray for the entire Childs family and for the nation of Niger.