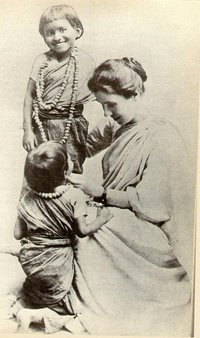 "You can give without loving, but you cannot love without giving."
"If you would live in victory . . . you must refuse to be dominated by the seen and the felt."
"Blessed are the single-hearted, for they shall enjoy much peace. If you refuse to be hurried and pressed, if you stay your soul on God, nothing can keep you from that clearness of spirit which is life and peace. In that stillness you will know what His will is."
"It is a safe thing to trust Him to fulfill the desires which He creates"
---
"What is the secret to great living? Entire separation to Christ and devotion to Him. Thus speaks every man and woman whose life has made more than a passing flicker in the spiritual realm. It is the life that has no time for trifling that counts."
---
"Give me the Love that leads the way
The Faith that nothing can dismay
The Hope no disappointments tire
The Passion that'll burn like fire
Let me not sink to be a clod
Make me Thy fuel, Flame of God"



---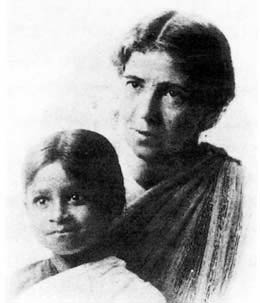 While she's inside the Belfast tea shop, outside she saw a small girl, barefoot and hardly clad, shivered in the cold rain. Then she whispered, "When I grow up and money have, I know what I will do, I'll build a great big lovely place, For little girls like you."
"The night I sailed for China, March 3, 1893, my life, on the human side, was broken, and it never was mended again. But He has been enough."
"Can we follow the Savior far, who have no wound or scar?"
"O Love of God, do this for me: Maintain a constant victory."
---
"From all that dims Thy Calvary,
O Lamb of God, deliver me."



---
"Pray that we may enter into that travail of soul with Him. Nothing less is any good. Spiritual children mean travail of soul-spiritual agony."
"Satan is so much more in earnest than we are — he buys up the opportunity while we are wondering how much it will cost."
"The saddest thing one meets is a nominal Christian. I had not seen it in Japan where missions is younger. The church here is a "field full of wheat and tares."
"I don't pray for milk biscuits for the Dohnavur Family, all cut to a pattern and stamped with a single decorous pretty stamp. So many places, to judge by results, seem to be great biscuit manufacturers and they turn out tidy boxes of biscuits. I pray for soldiers, not biscuits!"
"There is always something to be happy about if we look for it: 'Two men looked through prison bars, The one saw mud, the other stars.'"
"Joy is not gush. Joy is not mere jolliness. Joy is perfect acquiescence ~ acceptance, rest ~ in God's will, whatever comes."
---
A Chance to Die: The Life and Legacy of Amy Carmichael, By Elisabeth Elliot
Publisher's Description:  
A Chance to Die is a vibrant portrayal of Amy Carmichael, an Irish missionary and writer who spent fifty-three years in south India without furlough. There she became known as "Amma," or "mother," as she founded the Dohnavur Fellowship, a refuge for underprivileged children.
Amy's life of obedience and courage stands as a model for all who claim the name of Christ. She was a woman with desires and dreams, faults and fears, who gave her life unconditionally to serve her Master.
Bringing Amma to life through inspiring photos and compelling biographical narrative, Elisabeth Elliot urges readers to examine the depths of their own commitment to Christ.
Amy Carmichael (16 December 1867 – 18 January 1951) was a Christian missionary in India, who opened an orphanage and founded a mission in Dohnavur.
---
Discussion for Daring Daughters:
Which of these Amy Carmichael quotes, or even one particular phrase or thought, stands out to you?

How do these quotes challenge you, on a personal level, to live as a Daring Daughter?

Have you read a particular missionary biography book about Amy Carmichael? If so, could you give us a brief book review and/or recommendation?